Summer Stitch Fix Review June 2019
Hello, friends! I'm finally back with a Stitch Fix review!! I took a long break from reviews after dealing with some health issues and a shoulder injury that resulted in surgery…let me tell you, nothing takes the fun out of clothes shopping like getting stuck in your shirt! So I put my fixes on hold, and focused on healing and zip up hoodies for a bit. But I am *almost* able to raise my arm above my head again (it is the little things, friends), so I'm ready to celebrate with a fix!
How does it work?
Stitch fix is an online styling service that provides you with 5 pieces personalized to you. Items range from clothing to shoes to accessories. When signing up for Stitch Fix, you fill out a style profile to give them an idea of your price range, body shape and size, preferences, and style. You also have an opportunity to write a note to your stylist explaining any specifics for that fix (i.e. particular needs, upcoming events, must haves, etc). Unlike most subscription services, there are no set number of required fixes. You can sign up for as often as monthly or simply schedule them along the way as needed.
After you sign up, you are charged a $20 styling fee, which is then applied to any items you decide to keep. If you love and keep all 5 items, there is a 25% discount applied to your entire purchase. Once they are mailed to you, you have 3 days to choose what you like and what you don't, check out on an app on your phone, and then throw the pieces you don't want into a prepaid envelope they provided and pop it back in the mail. Super simple and you never have to leave your own home (can I get an Amen?!). You can also check out my post how to get the most out of Stitch Fix for Stitch Fix tips.
How do I sign up?
You can sign up for Stitch Fix by clicking here or any of the other Stich Fix links on this site to take you directly to their sign up page. Thank you for using my referral links!
What I asked for:
This month I asked for lose flowy summer tops that are easy for me to get on and off with my still healing shoulder, a summer romper, a maxi, distressed jean shorts, and sandals. I also specified no spaghetti straps.
What I got: My Stitch Fix Review June 2019
Emory Park Fauna Layered Knit Tank. In a medium. True to size. Truthfully, when I first saw this style card on my Stitch Fix app, I was less than enthused. I thought the colors seemed more fall than summer. But once I tried it on, I loved it. The colors actually lend well to summer giving that vintage summer vibe, but also will be a great fall layering piece. Think jean jacket! It's super flowy and comfy, which I love. The only downside is that the layers make it difficult to do a front tuck. I was fine with that, but something to keep in mind if you prefer to tuck your tops.
Verdict: Kept
West Kei Costello Tie Front Kimono. In a medium. True to size. This top is a prime example why styling services are a great way to try new styles you wouldn't normally reach for when shopping for yourself. They push you out of your comfort zone, and help you to try new things you just may love. I am not typically the kimono type. They tend to add width and look sloppy on my frame, but I was pleasantly surprised with this one! The tie bottom is both on trend and flattering. It draws the eye in and creates a high low effect. I loved the neutral floral print, and felt like this top could go with anything and work in most seasons. If you like this top, you may want to check out this previous fix with a similar West Kei top.
Verdict: Kept
Pistola Winston Distressed Scissor Cut Hem Short. In a 6. Runs a tad small. If you like these, I would definitely size up. These shorts are a mid rise true jean material with no stretch. They also have nice distressing and raw hem, but in the end, were too small, too constricting, and too short for my taste. I also tend to prefer a higher rise. I spend my days running after kids, so I need shorts where I can move and bend without worrying what's going to fall out where. If you like these, you may also like to try the Just USA Willa Distressed Fray Hem from this fix or the Cosmic Blue Love Jodie Distressed Short from this previous fix.
Verdict: Return
If you love this tie front top, you can score it for under $15 here on amazon. It comes in 6 colors!
French Grey Camila Button Detail Knit Romper. In a medium. Runs a bit small. Size up for a longer torso. I love rompers and jumpsuits! They are so tricky to find just the right one to fit your body type perfectly, but when they work, they really work! When I first saw the print, I was not a fan. Instant thought: safari. But once I got it on it on, it began to grow on me. I loved the shape, the functioning buttons, and the soft buttery material of this romper. But at the end of the day, it was too small and too busy for me. I have been sent two other patterned rompers here and here in these previous fixes, and am starting to wonder if solids aren't more my romper style. The allover print always seems to feel like a bit much for me.
Verdict: Return
Nine Britton Rosa Knit Maxi Dress. In a medium. True to size. This maxi has the most buttery soft material. It has a v neck with straps that are shaped similar to a racerback. The back has a beautiful three strap detail giving it more visual interest. I am a sucker for a maxi dress. I mean, you get to look fancy while feeling like you're wearing pajamas, so it's pretty much my dream. And this dress was no exception: loved it! But if I were to be completely honest, it looks like a combination of two maxi dresses I already own from previous fixes: the Kaileigh Valera Faux Wrap Knit and this French Grey Esther Brushed Knit Maxi Dress. So while I really loved it, I did not really need it.
Verdict: Sadly Returned
So what'd you think? Are there any pieces you thought you'd never wear, but someone else chose for you and ended up loving? Have you tried Stitch Fix yet? If not, and you're ready to take the plunge, you can sign up with my referral link here.
Be sure to follow along with me here on Pinterest for much more Stitch Fix Inspiration.
Looking for more Stitch Fix Reviews? Try these:
May Stitch Fix Review. June Stitch Fix Review. July Stitch Fix Review. August Stitch Fix Review.
Mama In the Midst contains affiliate links. My Stitch Fix referral link has been used throughout this post. Thank you for clicking around my site. I appreciate you!!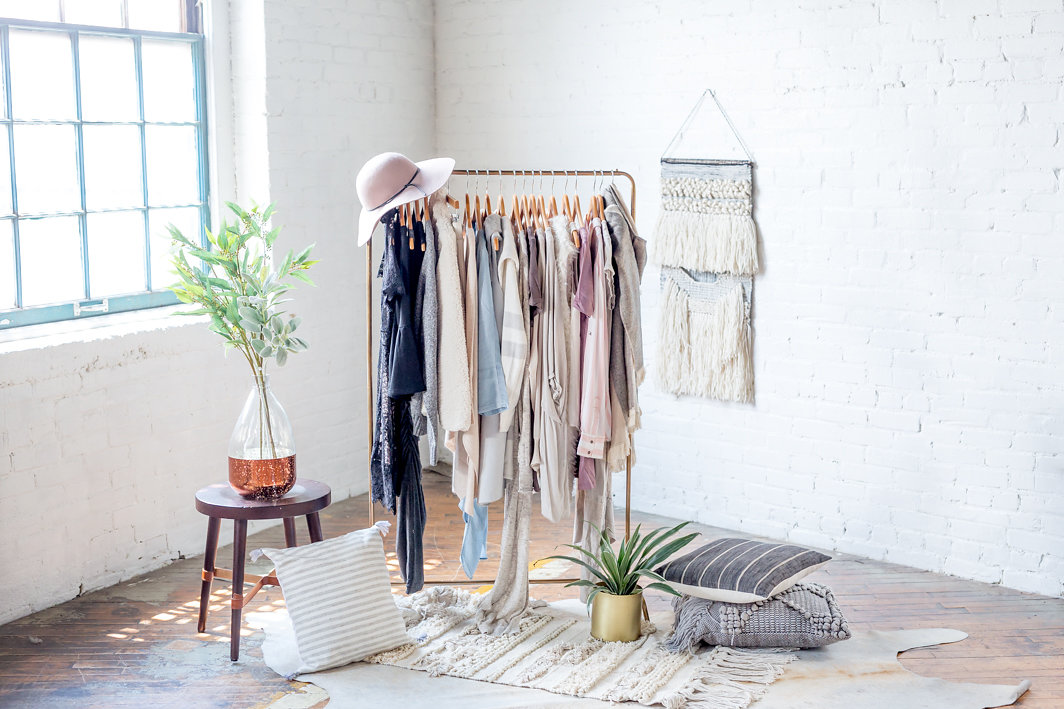 (Visited 2,891 times, 1 visits today)