My honest Fashom review: June 2019:
Hello, friends! I am super excited to be sharing my FASHOM review: June 2019. As most of you know, online shopping is one of my lifelines, and I am a huge styling box fan! Check out my latest Stitch Fix review and Rocksbox review for more subscription box love. As a busy mama of four kiddos who lives in the middle of no where, having things shipped straight to my door is amazing! Which is why, when FASHOM contacted me to see if I would be interested in reviewing their service, I was all in. You can sign up and receive $20 off your box through my referral link here or any of the FASHOM links throughout the post. As always, thank you!!
What is FASHOM?
FASHOM is a personal styling box that allows you to shop pieces specifically chosen for you right in your home. It is not a subscription box. You schedule your box only when you need one. Like Stitch Fix, you sign up by filling out a personal style profile with information on size, style, and price preferences. You can do this here on their website or download the app on your phone. There is a $15 styling fee. However, your first styling fee is waived. After your first box, your $15 styling fee is credited toward the purchase of any item. Should you choose not to keep any item, you are still charged the $15 fee for your styling services.
About the company: FASHOM emphasizes body positivity. You can check out their #BetterAsIAm campaign that encourages women to love and celebrate themselves. They are also a give back company who donates $1 from every box to an animal rescue.
How FASHOM works:
After you've signed up, you submit a request to be styled with a note to your personal stylist detailing any further specifics for your upcoming box (wants, needs, things to avoid, types of pieces to include). As always, be a specific as possible when writing a note to a stylist so they can fully understand exactly what you're looking for. Within 2-3 days of your request, you will be able to preview 8 items that were chosen for you. This is the part I really loved, and that differs from it's counterpart Stitch Fix. Of the 8 items, you choose 5 of your favorite to be added to your box. Your box is then mailed to you. You try on the pieces. Decide what you want to keep. Checkout online or on the app. And lastly send whatever you don't want back in a prepaid envelope.
The Discounts & Special Features:
FASHOM has a discount program where if you keep 3-4 of the pieces, you will receive 25% off the purchase price. Should you choose to keep all 5 pieces, you get a 30% off discount. They also have a referral program where you can earn $20 credit for yourself and friend by using your own personal referral code. Get your $20 credit here. FASHOM has also recently introduced private video chats with the styling team to better understand your style.
What I asked for:
In my note, I asked for summer dresses, high waist pants, rompers, and casual tops.
My FASHOM Review: June 2019.
Gilli Sleeveless Jumpsuit. Size medium. Size up if you're taller, especially if long waisted. Otherwise, true to size. Ok, I have said it a million times. I do not wear spaghetti straps…but, wow. I loved this jumpsuit. It was so flattering and comfortable. I loved that it was lined just enough to not be sheer, but not too much to make it an easy, cool summer choice. The pattern was subtle. I definitely would have broken my no spaghetti strap rule for this jumpsuit had it have had more room in the torso. I'm 5'9″ and jumpsuits and rompers can be tricky to find the right fit. If you like this jumpsuit, check out this Stitch Fix Review with a similar romper.
Verdict: Sadly Returned
Twenty Second Crochet Shoulder Striped Top. Size medium. True to size. This was a really great basic top. It was light weight and easy to wear. I loved the bright color for summer time, and am always a fan of stripes. It has a nice v neck and crochet, button detailing across the shoulders to add visual interest. I have nothing negative to say about this top, but the price point just felt too high for a cotton basic. I love Nordstrom Madewell tees, which are always on sale. Check out this cotton striped tee for a cheaper alternative.
143 Story: Floral Printed Waist Tie Dress. Size medium. True to size. $46. This dress actually was not in my original preview of pieces. It was sent instead of a red floral maxi dress I was supposed to receive. I will place the style card to the originally chosen item below for reference. Initial reaction: pleasantly surprised. While it was not the dress I was expecting to see, it was beautiful. I loved the faux wrap and high low hem line. The colors were great, and fabric was light weight. I loved this dress, but I didn't need this dress.
Verdict: Sadly Returned
Gilli Maxi Faux Wrap V Neck Dress. Size medium. True to size. I am in love. Ok, ok, so I am well aware of my abundance of floral maxi dresses. But, gah! This dress! It was so beautiful. It's a jewel tone green that is so perfect for summer. The faux wrap with a band around the waist and v neck detail were extremely flattering. I loved everything about it. Again, for reference, I am 5'9″ and the length was perfect.
Verdict: Too Beautiful Not to Keep
Mittoshop Bamboo Criss-Cross Neck Pocket Dress. Size medium. True to size. I asked for casual day dresses, and this fit the bill. It is a comfy, oversized cotton dress with pockets. I am not always a fan of oversized on my frame. It tends to add bulk, and this was no different. I also felt the dress was a little sheer. I considered it as a coverup, but in the end felt it was a pass.
Verdict: Returned
The 3 pieces I chose not to ship + the original red maxi:
Here are the three pieces I chose not to have sent on my box + the original dress that was supposed to be sent.
This was a nice romper, but didn't really feel me.
While I loved the style of the shorts, I didn't think the color was versatile enough to consider.
This top was nice, but am looking for more casual pieces. It also felt not quite my style.
I liked this dress, and was excited to try it.
Fashom Review: 2019 Ending thoughts:
Truthfully, I was pleasantly surprised by this box. I had not heard of FASHOM, and didn't know what to expect. Overall, I felt like the stylist listened to what I wanted and chose solid pieces. I also loved that you get to choose 5 out of 8 pieces as well as the multiple options for discounts. Another positive to note, there was no additional tax added onto the total. The price points were also lower, which was a nice change.
If you're interested in trying FASHOM, you can use my referral link to get $20 credit + your styling fee waived on your first box!
If you liked this post, check out:
Stitch Fix Review: June 2019, July Stitch Fix Review, Rocksbox Review, and Ethical Fashion & Fair Trade, Nordstrom Headshot Review
If you'd like another blogger's honest review, check out my friend Spoonful of Easy's FASHOM Review
Mama in The Midst contains affiliate links. Thank you for clicking around my site. I appreciate you! All opinions and views are mine. Thanks for reading my FASHOM Review: June 2019.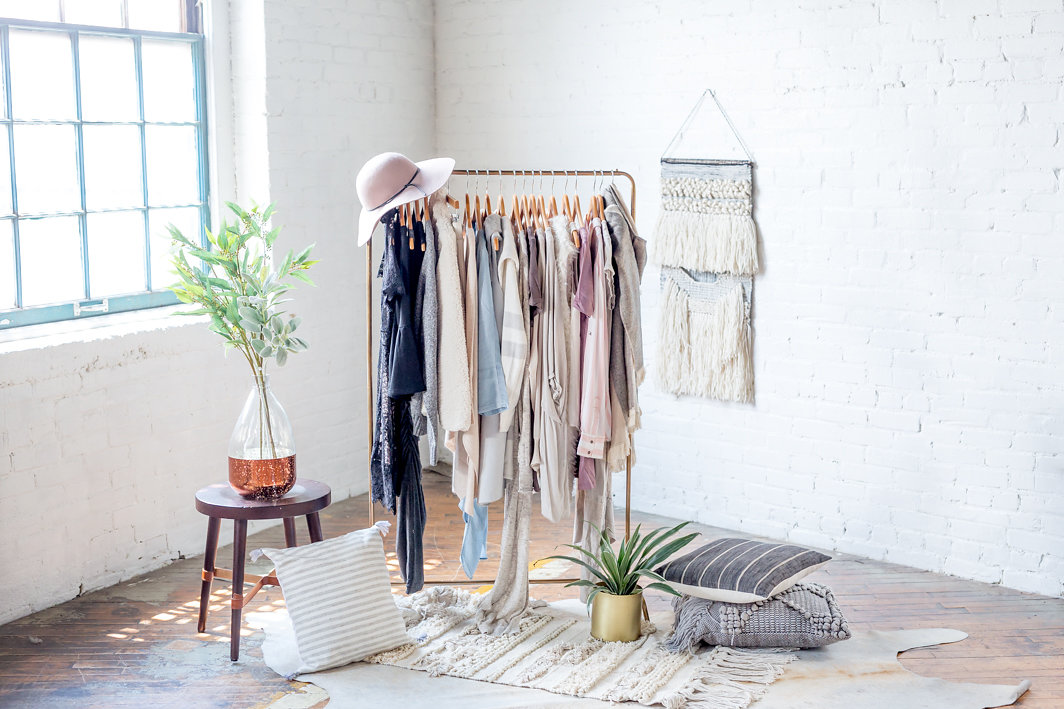 (Visited 731 times, 3 visits today)