Ethical Fashion and Fair Trade: What I learned
I have recently been introduced to the idea of ethical fashion and fair trade through none other than Instagram. I think it can be very easy to get down on social media. But one thing I have seen first hand on the platform is the good. So many amazing people doing real Kingdom work. Lifting one another up. Raising awareness. Casting light. Banding together.
What is ethical fashion and fair trade?
Ethical fashion is a movement that speaks to the whole. It asks both consumers and producers to become mindful of both the who and how behind the making of the pieces. Taking both the person and the world into consideration. When buying ethically, it's important to ask: who made the products, were they paid a living wage, were they provided with dignified work, was it responsibly made, and were the materials sustainable?
Fair trade speaks to the individuals specifically. It seeks to provide dignity, training, and opportunity for the artisans. It is way to respectfully provide jobs and help end the cycle of poverty by teaching real skills, paying living wages, and bringing economic growth into marginalized areas.
How to Shop Ethically Made and Fair Trade:
Ask the questions. If it's a fair trade, ethically made item, the company will want you to know it. It's a movement they are passionate about, and they will not hide their mission. Look for key words like fair trade, ethically made, shop with purpose, sustainable, slow fashion, living wage, artisan, and dignified work. Find shops and brands you can trust and shop there.
Another, overlooked aspect to this way of shopping is to simply shop made in the USA. The United states already has fair labor laws in place, so when you are buying a product that's made in the USA, you automatically know that the person behind product was protected by such laws.
My Favorite Ethical Fashion, Fair Trade Places To Shop:
Cloth + Cabin was one of my favorite online boutiques even prior to my education regarding ethical fashion. It's owned by two besties and combines two of my loves right in one place clothes and accessories (Cloth) and home décor (Cabin). Once I became more aware, I was so excited to see that they already carried ethical, fair trade brands! Use code MIDST10 for 10% off any of these pieces!
A few of my Favs:
Camden Dress. This beautiful dress is hand screen printed by artisans at a fair trade women's cooperative in India.
Banya Bracelet. Handmade bracelet from female artisans from Haiti.
Emilia Earring. Lucite palm earrings made by women of Haiti.
Esther Mini Brass Open Hex Earrings. Brass sustainable earrings made by artisan women of Haiti.
Arrive Market is an online boutique that only sells ethically made, fair trade, and made in the USA pieces. The shop's mission is to make it fun and easy to make an impact for the better. I highly recommend following along with Melissa both on her personal Instagram page and her Arrive Market shop page to learn more about ethical fashion. She meets you right where you are and provides you with tons of information and resources. Use code MAMAINTHEMIDST for free shipping.
Here are a few of my fav pieces I've gotten from Arrive Market:
Hand Crafted Jewelry. Arrive Market has tons of amazing jewelry both handmade from small made in the USA shops as well as handmade from artisans around the world.
The Everyday Top. This comfy peplum tee is made in the USA, so it's a given that the working conditions and wages are regulated.
The Easter Dress. This gorgeous Mata Traders handmade dress can be special ordered by contacting Arrive Market. Or you can order a similar version like this straight from the site. These dresses were made by artisans in India and Nepal.
Let's learn together.
Are you new to ethical fashion and fair trade like I am? Or have you known about the cause for some time now? No judgement. I am learning right along with you? And I believe any step we take toward this movement, big or small, can make an impact. Do you have other ethically made brands you like to shop? I'd love to know!
Like this article? Check out:
Rocksbox Review, Stitch Fix Review, Breaking the Strongholds of Fear, My Friend, Jesus
Mama in The Midst contains affiliate links. Thank you for clicking around my site. I appreciate you!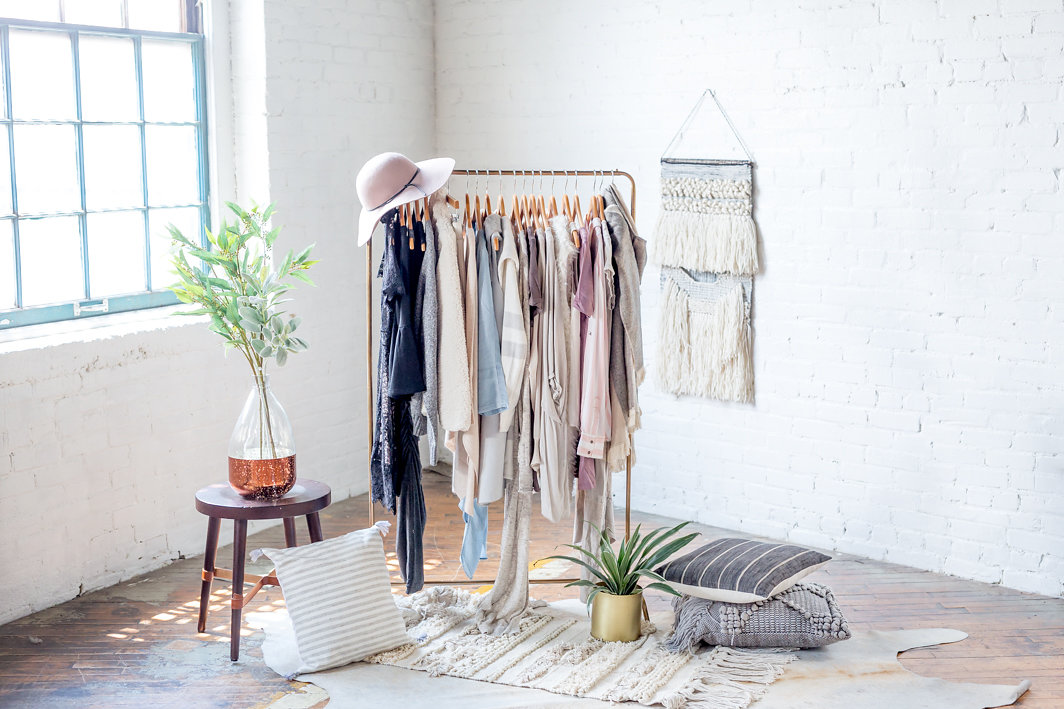 (Visited 396 times, 1 visits today)